Hey Everyone!
A very quick post today just to mark The Queen's Diamond Jubilee! I personally haven't celebrated it in a big way, though I think its a lovely excuse to drink tea, eat cakes and watch TV all day! I really enjoy watching the coverage- its weird seeing history unfold before your eyes. Oh and has everyone seen Fearne Cotton on BBC1? She's looking very prim and proper for the occasion- I'm loving her cute little coat! And I also get to admire the gorgeous Kate Middleton and drool over er I mean appropriately stare, in a completely non-obsessional way, at Prince Harry. I also love how events like this unite the whole country and everyone is part of the celebrations.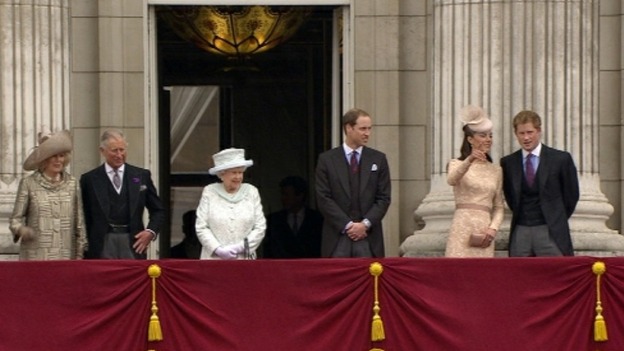 Here are a few Jubilee related pictures I found on Pinterest that I thought were really cute.
All photographs linked to their original source
So what have you all been doing to celebrate the day?